How to choose best 4G smart watch for kids?
Smart watch for kids are the perfect way to not only be in constant contact with your child, but to give yourself peace of mind and help child to get in touch with their friends.
The very latest in 4G technology brings you a brand new kids smartwatch with increased safety features.  You can now facetime your child from anywhere. 
Smart watch is perfect solution for kids too young for smartphones. There are hundreds of GPS watches out there suited for children. They have varying functions, purposes and features. So it is by no means an easy task determining which is best for you.
How should we choose smart watches for children? What functions should we pay for?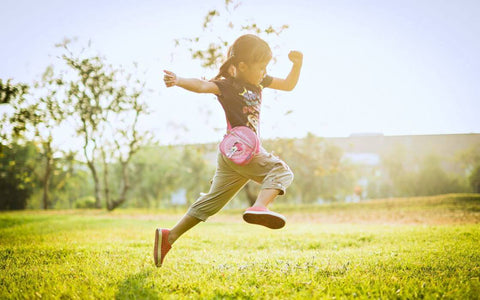 1.GPS Tracking
Since many parents have children, they have to consider how to prevent their children from getting lost: they are scattered in large shopping malls at subway stations, fun and forget the time to go home, robbed by bad guys, etc.This is a nightmare no parent wants to experience. Luckily, there are watches available that are equipped with GPS for kids. This allows you to track your child in real-time.
With reliable GPS tracking function, then you no longer have to worry about where your child has gone or will get lost.
In addition, most gps tracker device come with geo fence function, with which you could set geographical boundaries, and you will receive an instant alert once the kids crosses that boundary.
 2.SOS Alerts
The SOS function should be one of the essential functions of every child's smart watch, because when a child encounters danger or difficulty outside alone, he can use the SOS button to call for help with one click. The parent's mobile app will receive the child's distress signal in time.
3.Two Way Calling
This is not a must have feature for smart watch, it depends on your own demands.
This allows your child to call you and various other programmed numbers as well as receive calls from those same numbers.
4.Camera
Having a camera on a kid's smartwatch is for entertainment purposes only. It has no safety benefits whatsoever. Nonetheless, children will enjoy having a camera to play with.
5.Waterproof
While safety is paramount, you also want a watch that can withstand heavy usage and possible damage, especially water damage.
So when choosing a watch for your child, look for a watch that has a reasonable rating of IP67 or higher.
6.Tech Specifcations
Don't forget to check the specifications of each device.
-Battery capacity
If you want your watch to work for longer time, then you need a larger capacity battery.
Usually the watch is with 400-500mAH battery, the higher the better, with about 700mah capacity the smart watch can work for about one week without charging.
-Thermometer
-Clock Alarm
-listen to music
-Step Counting
-weather forecast
-flashlight
And some other specfications. Most of these features are not necessary, but they are certainly fun for children.
After analyzing these specifications, we would like to introduce a newest 4G smart watch with can be 360°rotate and test body temperature.
This 4G watch is a very high-tech watch that claims to prepare your child for their first smartphone.
With the dual cameras, body temperature test and flip design 360° rotation, your kid will definitely fall in love with this  smart watch.
And it support adding friends on wechat and group chat with friends.
There is another version of this 4G smart watch, which comes without body temperature and Blood pressure features, and offer cheaper price.